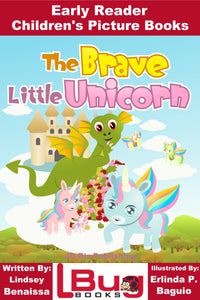 The Brave Little Unicorn - Early Reader Children's Picture Books
 Early Reader Children's Picture Books
Aspen was a little unicorn who lived in a castle high in the sky called
Strata. Every day Aspen's mom, Lara, brought him apples for his
breakfast, his lunch, and his dinner. Every unicorn in the castle loved
apples – red apples, green apples, golden apples, and pink apples – the
unicorns loved all the apples they could find.