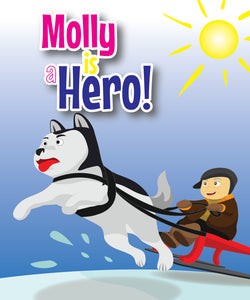 Molly is a Hero - Early Reader Children's Picture Books
Early Reader Children's Picture Books
It was starting to get cold at night. The leaves on the trees were changing colors. One morning
when Molly got up, there was snow on the ground. She was so excited. Before she came to
live with Granny Smith, Molly used to pull sleds on the snow. She had lots of fun doing it.