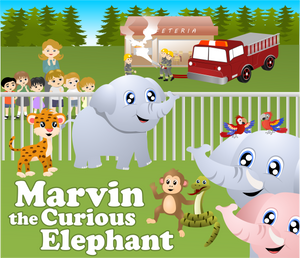 Marvin the Curious Elephant - Early Reader Children's Picture Books
Early Reader Children's Picture Books
Marvin the curious elephant lived in the zoo with many animals. He was new to
the zoo and he had just moved there with his family to live. He had many friends
among the animals, especially Molly the monkey, and wise Miss Cheetah, who
knew everything there was to know about everything in the zoo and in the whole
wide World.