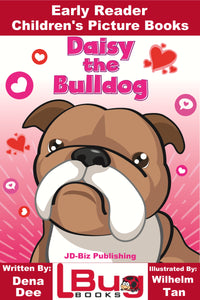 Daisy the Bulldog - Early Reader - Children's Picture Books
Early Reader - Children's Picture Books
Daisy is a Bulldog. She is not the kind of dog
that you would normally think of. She is
brown and white in color, has big floppy
cheeks, and little ears. Her eyes are brown;
also they look like human eyes. Her little
black nose is sweet like a little currant.